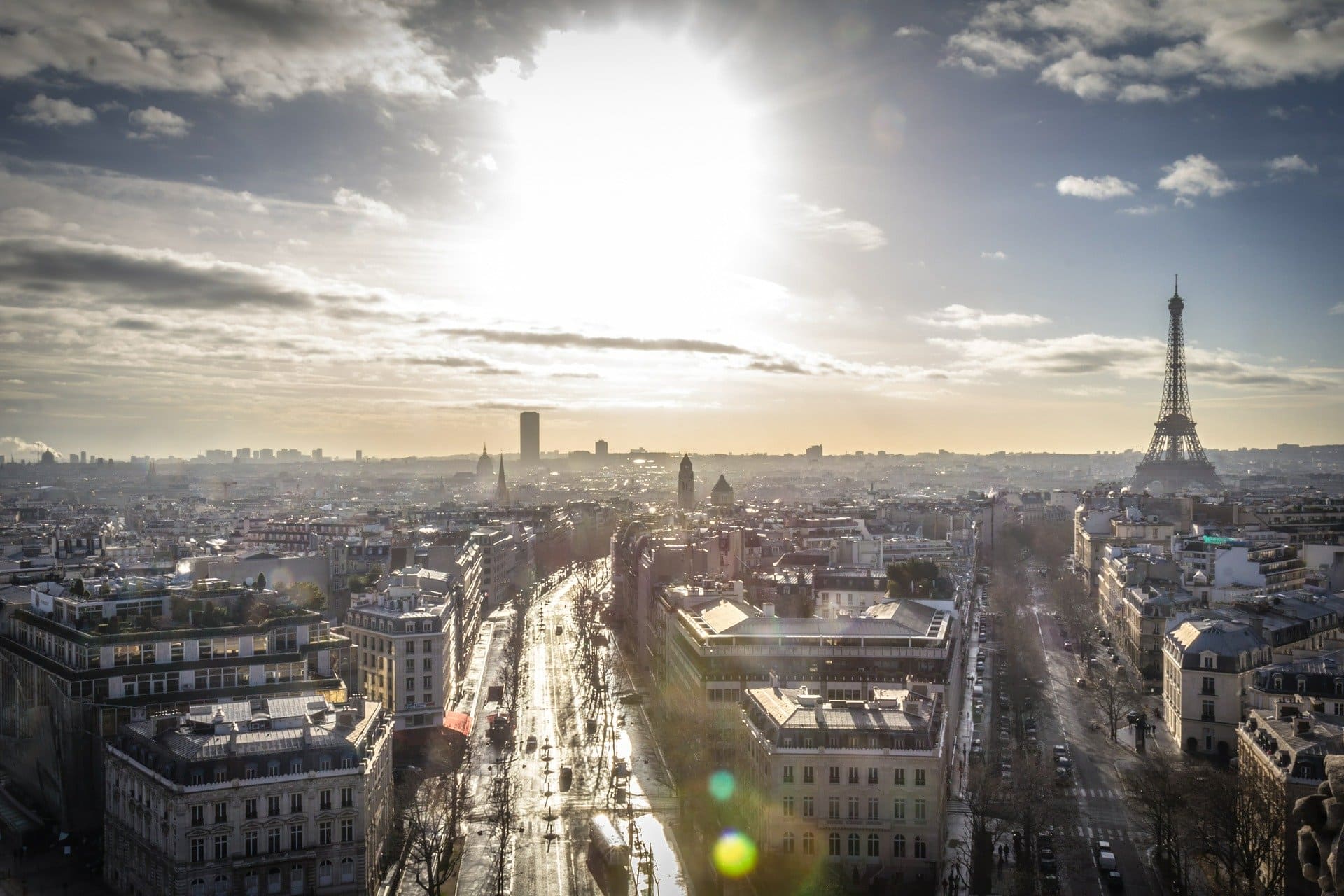 What is international SEO?
International or multilingual SEO consists in deploying a Search Engine Optimization strategy to optimize the visibility of a site in several languages and in several countries.
Why should you do international SEO?
For many multilingual websites, international SEO is often the first source of traffic.
By implementing a good international content strategy that meets the expectations of your customers and prospects in the markets you are targeting, foreign search engines (this is often Google but depending on the country you want to enter, it can also be Bing, Yahoo or even Yandex for Russia or Baidu for China) will bring you qualified traffic that is interested in your products or services, your brand, and this, without an excessive advertising budget.
International SEO is a long-term strategy to get unlimited traffic.
Some digital marketing levers produce very short term results. This is the case of SEA (Search Engine Advertising) which consists in paying its visibility on Google by displaying Google Ads thanks to a budget sometimes consequent. You get qualified traffic as soon as you start a campaign. But when the budget is over, the traffic stops suddenly. No more visitors are coming from this acquisition channel. International SEO is quite different, because unlike SEA, it produces long-term effects. Don't think of promoting promotional offers through SEO, that's not what it's for. You really need to think of it as a strategy that often takes several months to produce results, but those results are long term. Even after the initial investment is over, you can receive traffic for months or even years. This traffic then becomes completely free!
International SEO is a profitable and interesting marketing lever to boost your visibility on your export markets.
Numerous studies have shown that for many companies, international SEO offers the best return on investment of all inbound marketing channels.
Multilingual SEO is the best strategy for both B2C and B2B companies.
Whether you are going into the German, Italian, American, Portuguese, Swedish market, whatever the geographical area and whatever the type of customer (business or individual), they will always search the Internet to learn about the product or service you offer, to compare offers with local competitors, to gather all kinds of information that help them form an opinion and make a buying decision.
Look for the top positions in Google and other search engines used in the target countries, answer the questions your local audience has by offering them quality content in their language and you will gain a significant competitive advantage.
Multilingual SEO is complementary to other acquisition channels such as SEA and international social media.
Don't think that you should limit your international digital strategy to organic search engine optimization. On the contrary, if your budget allows it, it is always interesting to address your new audience on various channels. This way, you maximize your audience's engagement potential. Doing international press relations, i.e. developing your brand awareness and image in each country, will also largely contribute to optimize and maximize the performance of your international SEO strategy.
Effectively optimizing your multilingual website's SEO increases your company's trust and credibility.
E-A-T stands for Expert, Authoritative and Trustworthy. If your site has these attributes in export markets, search engines will prefer it to others and rank you higher.
A high ranking in foreign search engines shows users that your site is relevant, that its content is of good quality and that it has something to offer the user. Thus, you work and build your web visibility and brand image abroad.
Multilingual SEO targets quality international traffic.
As an inbound marketing method that focuses on how easy it is for your audience to find you when they want information, you generate more leads from your multilingual site than from outbound marketing and paid practices.
Doing SEO in foreign markets helps you better understand customers in target countries.
By knowing how they find your products on the web (local language keywords and search intent) and analyzing which ones perform best (conversion rate), you can find out what converts them into paying customers.
International SEO also helps you better understand the local competition in each country.
By analyzing the search results, SERPs (= Search Engine Results Page) for each of your keywords in all targeted countries, you will discover the local competitive landscape and how your local audience searches and finds your competitors' products (with which specific keywords and search intent). This way, you can learn from their strategy to build your own in that particular market.
5 key points to boost your international SEO
1/ The structure of urls of your site
Before launching into the internationalization of your site, it will be essential to determine an optimal url structure. This is a part that it is better to avoid having to correct later, so do not hesitate to think about the URL structure of your site in an international context. A domain name per country? an organization in sub-domains or sub-folders?
2/ Content in the language of the targeted country with the right keywords
Speaking the language of your customers and prospects is essential. If you want to target the Spanish market and appear and position yourself as well as possible in the search results of google.es, you will have no choice but to create content in Spanish that responds well to the expectations of Spanish Internet users.
On the other hand, you must take into consideration not only the language but also the country in which you want to develop. Indeed, each country has its own expressions and therefore uses terms that are sometimes very specific to the local culture. For example, if you want to address Portuguese people, make sure you create content in Portuguese from Portugal and not in Portuguese from Brazil. There are many differences, despite the fact that the language is originally common, between the two countries. The use of the word "comboio" in Portugal and "trem" in Brazil is just one of many examples. These specificities can be found in many countries/cultures that use the same language (France/Belgium/Switzerland/Canada for French, Spain/Argentina/Colombia/Peru for Spanish, United Kingdom/Ireland/United States/Australia for English, etc.). Linguistics is therefore a very important factor to take into account in your international SEO strategy to determine the right keywords to use in your content.
3/ Setting up Hreflang tags
When setting up an international SEO strategy, it is necessary to use Hreflang tags to indicate to search engines the language and the country targeted by the page. This way, when users find your page, they are sure to have the right version, in the right language. This results in a lower bounce rate, which sends Google a very positive signal about the user experience. These tags are also very important to tell search engines that there is another version of the same page in other languages. At nativExpand, we have developed a dedicated tool to generate Hreflang tags according to the languages and countries you want to target.
4/ International netlinking campaign localized in the target country
If you have already gained authority and credibility for your website in your home market, that's great. And you certainly know that building authority through backlinks takes time. For each country in which you want to boost your visibility through SEO, you will have to put the same efforts to build local authority. This means launching international netlinking campaigns with inbound links, i.e. links to your local site from third party sites. But not only do these third party sites have to be in the same thematic as yours, but they also have to have a powerful authority in the country you are targeting.
5/ Setting up international targeting in Search Console
To make sure that Google associates each version of our multilingual site with the targeted audience, we need to set the international targeting up via Search Console. This feature can be found under the "Old Tools and Reports" tab and then "International Targeting" in the latest version of Search Console. For each version of your site you can specify the country that is targeted. Note that this only works if you have chosen a structure based on a global domain name (gTLD). If you have chosen to set up your international sites on a domain name with a specific extension for each country (e.g. .de for Germany, .es for Spain, etc), it will not be possible to use this feature because the site is already associated with a specific country. Google will automatically deduce that you want to address an audience targeted by the domain extension.
Interested ?
International SEO audit and strategy
Let us know about your international project and we'll provide you with a personnalized SEO pre-audit of your webite as a first step to optimize your visibility in new markets.
Get your free audit of your website. No commitment.
International or multilingual SEO consists of deploying a webmarketing strategy in order to optimise the visibility of a site in search engines in foreign markets and in multiple languages and countries.
Several reasons: international SEO often represents the first source of traffic, it is a long-term strategy to get unlimited traffic, it is a cost-effective marketing lever to boost your visibility, it is complementary to other acquisition channels, it helps to better understand customers in foreign markets, ...
1st step in the optimization and internationalization process of a site. Highlight the problems that can impact the visibility of the site in search engines in a simple way.
Homepage's HTML tags SEO audit, images and links analysis, indexation settings audit, international settings check-up, mobile compatibility, page speed and performance report, etc.
Full site Technical SEO audit
Find out what is preventing your website from ranking well in the search engines. Learn what requires your immediate attention
Full Site crawl and analysis, page indexing, internal linking, site speed, duplicate content, 404-page errors, architecture, international, html tags, strategic recommendations
SEO Traffic analysis and insights
Translate your existing data into actionable insights to take better decisions and build a data-driven SEO strategy
Traffic data extraction from Google Analytics and Google Search Console (access in read mode to accounts is required), list of keywords that already drive traffic to the site and how they perform, etc.
Understand your site's environment in the local market. Know your local organic and industry competitors and how they perform on the local web
Identification and analysis of organic (competing on same keywords) and industry (direct) competitors. Search for links, keywords, content, and more of your SEO competitors in order to reverse-engineer the most successful elements of these tactics into your own SEO strategy
SEO Strategic keyword research and semantic audit
Unleash the potential for a higher ranking in the SERPs. Better understand your target market and how they are searching for your content, services or products.
Market and industry keywords research, onpage content audit, onpage recommendations, content strategy
SEO Offsite audit (popularity & authority)
Improve search engine and user perception of your site's popularity, relevance, trustworthiness, and authority
Backlink and anchor profile analysis, netlinking strategy, recommendations and opportunities, local market online press coverage (brand, competition, industry)