SEO and international targeting in Google Search Console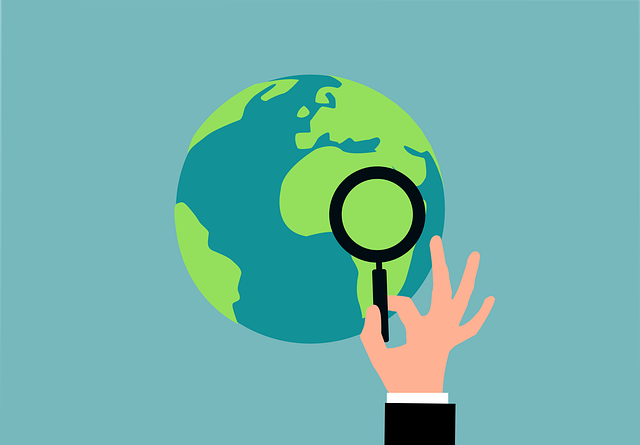 When you export your website internationally and offer content in several languages and to an audience located in several countries, it is absolutely essential to implement an effective international SEO strategy.
Without it, you may not get any visibility in foreign search engines, and therefore lose huge business opportunities in your foreign markets.
When you have multiple versions of your website in multiple languages and to multiple countries, it can quickly become complicated to manage them and send the right localisation signals of your content.
In this article we will try to help you set up international targeting in Search Console, a Google tool that is essential for analysing the performance of your site on international markets.
We will therefore provide answers to these questions:
What is international targeting in Search Console?
Why should you specify the geographic targeting of a Google Search Console site?
How to set up international targeting in Search Console
How do I set the target country in Search Console and how to update it?
All the answers to these questions will ensure that you are targeting the right international audience for optimal multilingual SEO!

What is the Google Search Console?
Search Console is a free tool provided by Google to help webmasters and other decision makers analyse the web performance of their website.
This tool, essential for any international SEO strategy, will allow you to collect information and traffic data such as the number of clicks, the number of impressions, the average position in Google for each user query, for each page, each country, each type of device (mobile, desktop, tablet).
It is truly a goldmine to have in your list of SEO tools and more broadly of web marketing tools.
Search Console also offers other features such as URL indexing requests, UX indicators, and geographic and linguistic targeting of your audience.

What is Search Console International Targeting?
International targeting is a feature of Search Console that allows you to tell Google what language and country your site is targeted at.

Why should I specify the geographic targeting of a site in Google Search Console?
Specifying the international targeting of a site in Search Console will ensure that Google (and other search engines) match the content and pages of your site to your target audience.
Indeed, when a Spanish user makes a search, Google will first display the results that best meet their needs, and most of the time these results will be pages from Spanish sites.
In order to ensure that your site for your Spanish audience is shown to the right person in the search results, you need to send Google all the right signals so that there is no ambiguity about the target of your content.
This feature is particularly useful when you use an international url structure based on a generic domain name (e.g. a domain extension in .com, .net, .org, .info, etc.) as well as other country extensions (ccTLDs) but diverted from their original geographic focus (.co, .io, .tv, etc.).
In these cases, it is necessary to tell Google the target country to which your site or certain parts of your international site are addressed.
Hreflang tags also play an important role in indicating the geographic targeting of a page as well as equivalent pages for other audiences.

How to set up international targeting in Search Console ?
Setting up the geographic targeting of your audience is very simple.
First of all, it is important to note that it is not possible to do this if you are using a national top-level domain (ccTLD) such as .fr for France. When you use this type of extension, Google automatically associates it with the country it is related to and it cannot be modified in the Search Console (as shown in the following screenshot).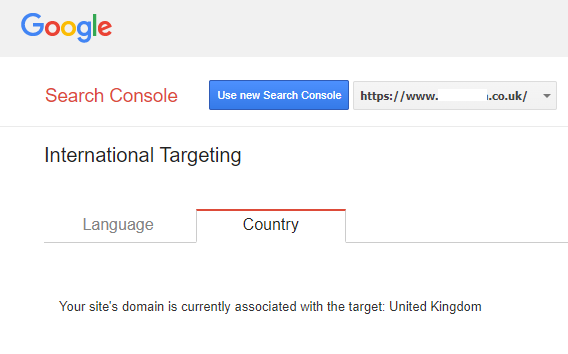 On the other hand, as mentioned above, some domain names originally associated with a specific country have been diverted by webmasters from this use.
Google has understood this and has integrated it into the international configuration settings.
In this case, such a domain name is considered by Google as a generic domain name that can be configured.
The image below shows you, for example, the use of a sub-folder on a generic domain name that is intended for Romania.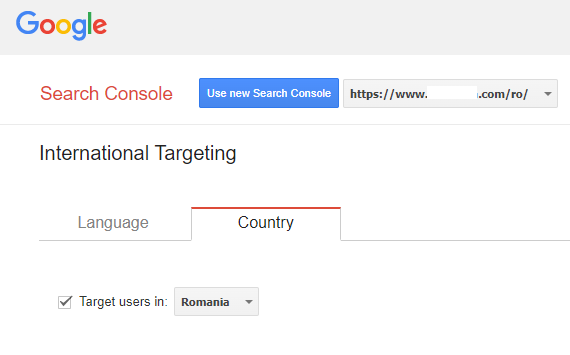 To set up, update or remove international targeting, go to your Search Console account by selecting your site's property.
Navigate to the menu by clicking on "Legacy Tools and Reports" and then "International Targeting".
A new window will open in your browser where you can configure the country you are targeting for your site ("Country" tab)