International Link building: how to deploy your backlink strategy globally ?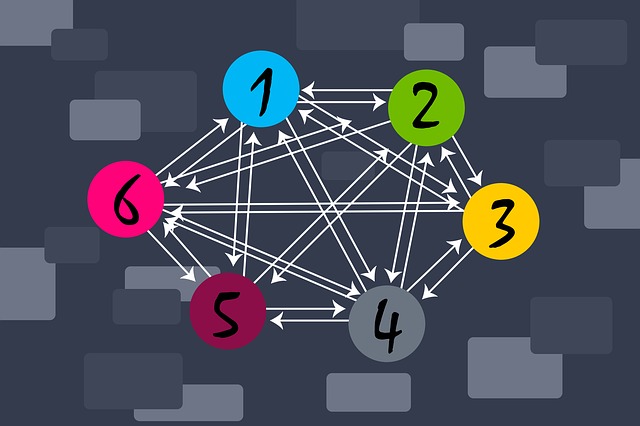 When you start to internationalize your website, we advise you to define an international SEO strategy first, before translating your content.
Providing quality content in the language used by consumers in your target country is a prerequisite. Without this, it is obvious that you will not be able to achieve successful SEO results in export markets.
But having good content in the local language is not always enough to get the visibility you want in search engines.
You will need to create local authority for your website because in these new markets, often nobody knows you, and sometimes local players already have good exposure and a dominant position in your market.
This is where you will need to implement an international netlinking strategy to build your authority and brand image in foreign markets. The more local competition you have, the more necessary it will be to seek to increase the popularity of your site through international netlinking.
In this article we will cover the following questions:
What is international netlinking?
Why is international netlinking important for your multilingual website?
How to get backlinks in foreign markets?
What is international netlinking?
International netlinking, which can also be described as external link strategy or link building, consists of obtaining links pointing to your site from third party sites.
Each link is considered by Google and all search engines as a recommendation from one site to another. The higher the authority of the site linking to yours, the more important the recommendation is to the search engines.
In other words, if you get a link in an article on the website of the newspaper Le Monde, which is very popular in the French market, that link will be worth much more than if you get a link from an unknown site.
There was a time in the SEO world, more than 10 years ago, when all we had to do was to get links in directories, from link farms, by hundreds or even thousands, and our site would be given a high authority, and therefore would be well positioned in the search results (SERPs). We can easily imagine the abuses that this generated.
Those days are over.
Search engine algorithms are now able to evaluate the quality of each backlink and it is better to get few but very good links than thousands of links from sites with unreliable content.
In 2012, Google launched a major update of its algorithm, known as Penguin, which has been constantly updated to incorporate new practices for detecting spam, etc. This Google filter allows the quality of the links your site receives to be evaluated in real time.
Today, not only is it useless to try to get as many links as possible by posting your URLs in "spammy" directories, but it is rather harmful for the popularity of your site as a whole.
You could end up at the bottom of the SERPs because the trust in your site would be very poor, not to mention the negative brand image that this would convey.
Why is international netlinking important for your multilingual site?
As we have just seen, the objective of netlinking is to build the popularity, credibility and authority of your site.
It is one of the key factors in the ranking of sites in search engines like Google and Bing.
So a strong authority of your site will fully participate in the performance of your visibility on the web.
In many highly competitive sectors, the authority of the evaluated sites will even be essential. Content alone will not be enough to get you to the top of the SERPs.
In the international context of your multilingual site, you need to think about creating this authority market by market.
If you want your site to perform well in the German, Spanish and Italian markets, for example, you will need to build up local authority in each of these markets.
This means getting quality backlinks in the German, Spanish and Italian media to your content destinations in the corresponding languages.
A link from a French site to your German site is not only considered irrelevant but may even be considered spam, as it is illogical to link content in different languages. This is even more true if the sites do not deal with the same subject matter.
In the case of a site with two regional versions for two countries that use the same language (for example, a French version for France and a French version for Belgium), it is very likely that the version that receives the most backlinks (and therefore has the highest authority) will dominate the other version, which will probably never appear in the search results, even if the hreflang tags are in place.
It should also be noted that depending on the international url structure you choose (based on a ccTLD or a sub-folder structure), backlinks received on your home site will not necessarily have the same impact on your other regional versions.
How to get backlinks on foreign markets?
Now that we have understood the challenge of an international netlinking strategy and obtaining backlinks on sites that recommend us and on each market in which we wish to develop, we must understand what techniques exist to obtain these links.
Digital press relations have an impact that goes far beyond SEO. It is always beneficial to obtain press articles about your activity. Getting people to talk about your brand, your business, your products, but also to deliver your expertise on broader or more specific subjects, in general, professional or niche media, is certainly the most rewarding method to generate international backlinks.
But this must be seen in the long term, because like all press relations, it takes time to create contacts with journalists, to make yourself known, and to ensure that they end up talking about your brand.
We have to start this long process again in each market we target.
We can also create quality, original, culturally specific content in each market that will generate interest and naturally generate localized links to your pages. These are called "linkbaiting" articles.
We can also place links in comments on specialised forums, or in blogs on our theme. This is tedious work and is less and less profitable because these links are often perceived as artificial by Google.
We must be particularly careful with the notion of "artificial" links. Remember that a backlink is a recommendation from one site to another.
If this recommendation is artificial, it is no longer truly objective.
Google considers that any form of artificial links is intended to manipulate its results and can therefore penalise you for this. Buying links, creating PBNs (Personal Blog Networks) whose content is only intended to make articles with backlinks, and to a certain extent partnerships with other sites (you link to my site and I link to yours), are techniques for acquiring backlinks that are best used very carefully.
For all these reasons, a qualitative international netlinking strategy is something that can be relatively expensive in time and money. You have to keep this in mind! Because you don't build up your authority, credibility and popularity overnight.
Interested ?
International Link building: how to deploy your backlink strategy globally ?
Contact us